These are just a couple of pictures that were taken on our wedding day. We both had so much fun and were so glad that we could share it with so many of our family and friends. For those of you who couldn't make it I hope that you enjoy the pictures.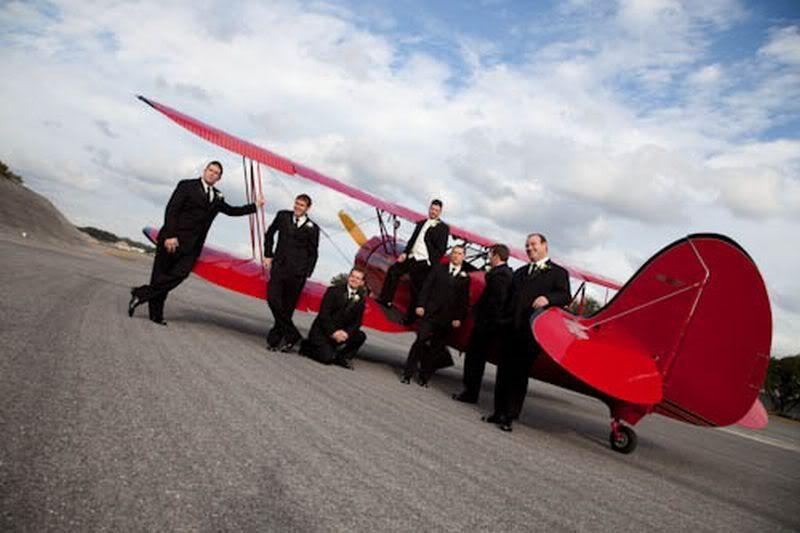 All the guys just hangin out on the plane.
Our first dance.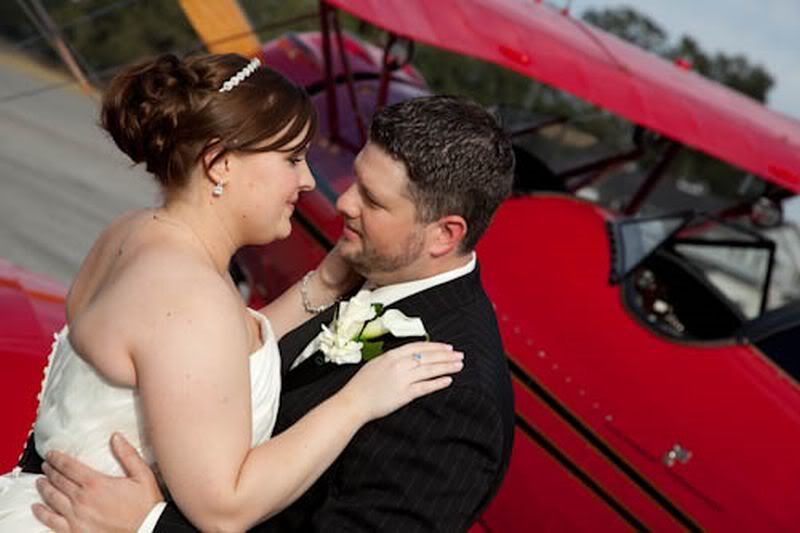 Oh is there a plane behind us? Huh, I didn't even notice.