Nikki and I took a trip over to Orlando to go to Disney. While we were there we went to the Arabian Nights dinner show. I had gotten us front row seats and special pre-show passes that let us go into the area and meet some of the performers and the horses. After the show we went to the Gaylord Palms for desert. There was a beautiful gazebo in the center of the atrium. I set up the camera and told Nikki that I wanted to take a couple of pictures. Once I got it all set up I took the ring out of my pocket, got down on one knee, and the rest is history.
The two of us watching the Arabian Nights show.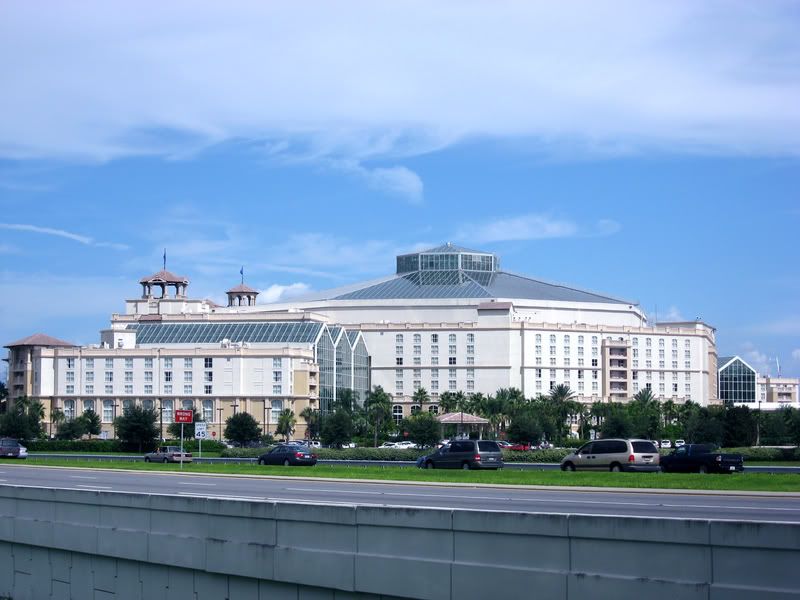 This is the Gaylord Palms Resort & Convention Center.
This is just before I proposed.
We were so happy to be engaged. The two and a half year countdown officially started.